Are you looking for a stimulating, challenging career?
The PIDA course is convenient and makes it easy to continue with your routine life while learning to become a dental assistant.
Do you like working with people?
Each part of the course will engage students both physically and mentally to encourage hands-on learning and experiences.
We care about what you think!
At PIDA inc., our staff and administration care about what you think. Please write to us or email us and let us know. Click below to read our feedback.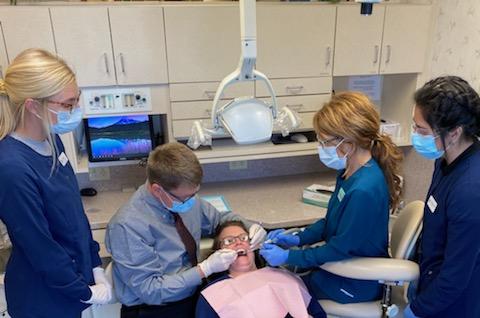 The Professional Institute of Dental Assisting offers a comprehensive 8-week class in Dental Assisting in a functioning dental office. Our knowledgeable instructors combine classroom instruction with clinical rotations to give you a well rounded introduction to the skills needed to become a talented assistant. Classes run from September to November and are held evenings and Saturdays so you can keep your current job while attending school. Classes are kept small to maximize individual instruction. Approved by the Wisconsin Educational Approval Board.
The next PIDA class begins September!
Limited partial and full scholarships available!
"I just wanted to say thank you for helping me through your class. Your help got me where I am today. Today I am a full time dental assistant and very thankful for all the help you gave me. Thanks for helping me reach my dreams."